Editor's note: This week, we're at BETT in London, where you can visit us at booth SE30. If you're #NotAtBett, follow along on Twitter and Facebook.
My favorite part about being on the education team here at Google is talking to teachers about how their classrooms are evolving and how Chromebooks give their students a voice in the world. For generations, "learning" meant memorizing and repeating other peoples' ideas. Today, with the help of classroom computers and creativity apps, schools are reinventing themselves as studios for students to create and share their own ideas. Where students used to be limited to reading and writing, they can now design, record, compose, code, prototype, and share their ideas using a range of digital media tools. 
Today, we're updating our collection of creativity apps for Chromebooks—tools for the next generation of authors, filmmakers, journalists, artists and boardroom visionaries to capture and broadcast their ideas to teachers, parents, and students around the world. 
Like every good toolbox, our collection offers a range of apps for students across all grades and subjects and is designed to help all types of learners express themselves in their own way: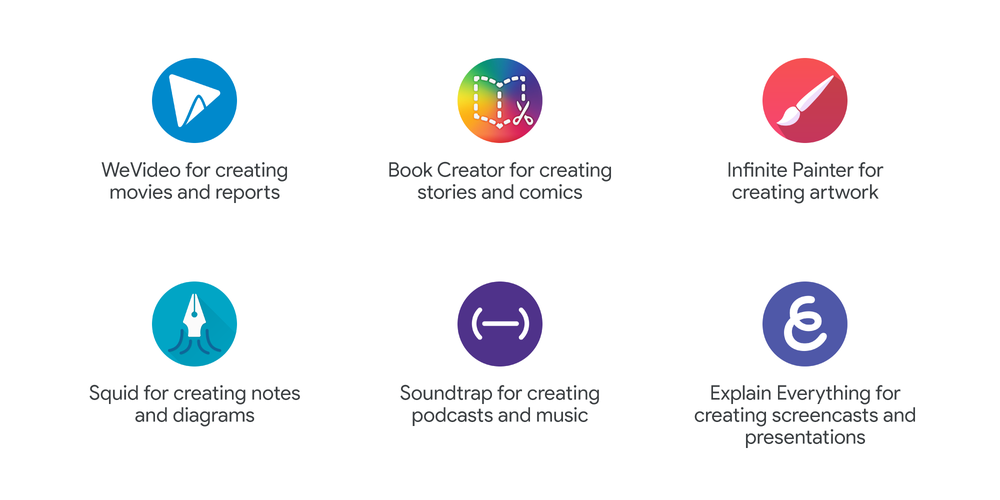 This collection of six creativity tools comes with the ability to instantly deploy to thousands of students with our new app licensing system in Google Admin Console.
For students and teachers, this means no more usernames and passwords; every app in the collection uses Google Sign-In to quickly and securely confirm the user's app license and unlock all features and content.
For school administrators, this means you don't have to manually roster apps through spreadsheet uploads or server syncs. You simply turn app licenses on or off for organizations in your domain and monitor usage over time— all from Google Admin Console. When students change classes or move grades at the end of the year, app licenses return to the pool to be used by the next student. Finally, since schools can purchase app licenses from their Chromebook provider, you no longer have to approve new vendors or create new purchase orders for every app. 
Altogether, we hope our new app licensing system will save admins, teachers, and students both time and headaches—and put a whole lot of megaphones… er "creativity tools" into the hands of imaginative kids around the world. We can't wait to see what you create.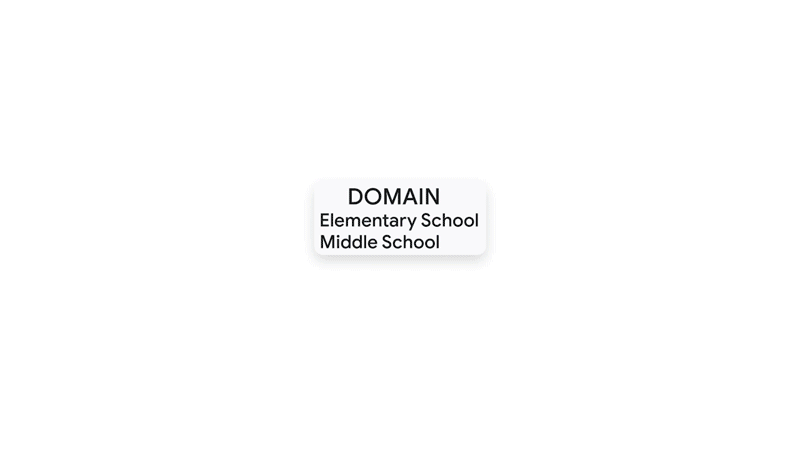 Coming soon, you'll be able to purchase these creativity apps for Chromebooks through your Chromebook provider. Stay tuned at g.co/edu/creativityapps for more information in the coming months.
To learn more about these apps and hear from teachers using them in the classroom, check out our playlist on YouTube. And for more on these apps and ideas on how to use them, check out the Chromebook App Hub.
If you're an educational software developer and interested in participating in Google's app licensing system, please fill out this form.
from Unleash student creativity with Chromebooks via Google voice for business