With increasing classroom sizes, more paperwork than ever and new mandates from the ministry of education, Japanese teachers face an uphill battle in their mission to teach their students. 
Yoshiyuki Kakihara wanted to use technology to figure out a solution, with an emphasis on English language education. He created TerraTalk, an AI-powered app that allows students to have audio conversations. TerraTalk's artificial intelligence can hear and process what the students say and give feedback, removing this burden from teachers, and reinvigorating the classroom by creating an atmosphere filled with conversation and English learning games. TerraTalk was recently part of Google Developers Launchpad Accelerator, a program that provides mentorship and support to early-stage startups.
With nine acceleration programs and 341 startup alumni, we at Launchpadhave seen firsthand how  entrepreneurs around the world are using technology and startup innovation to solve the world's biggest problems. In the third installment of our series, "Ideas to Reality," we talked to Yoshiyuki about why he started TerraTalk, and where he hopes it will be in the next few years.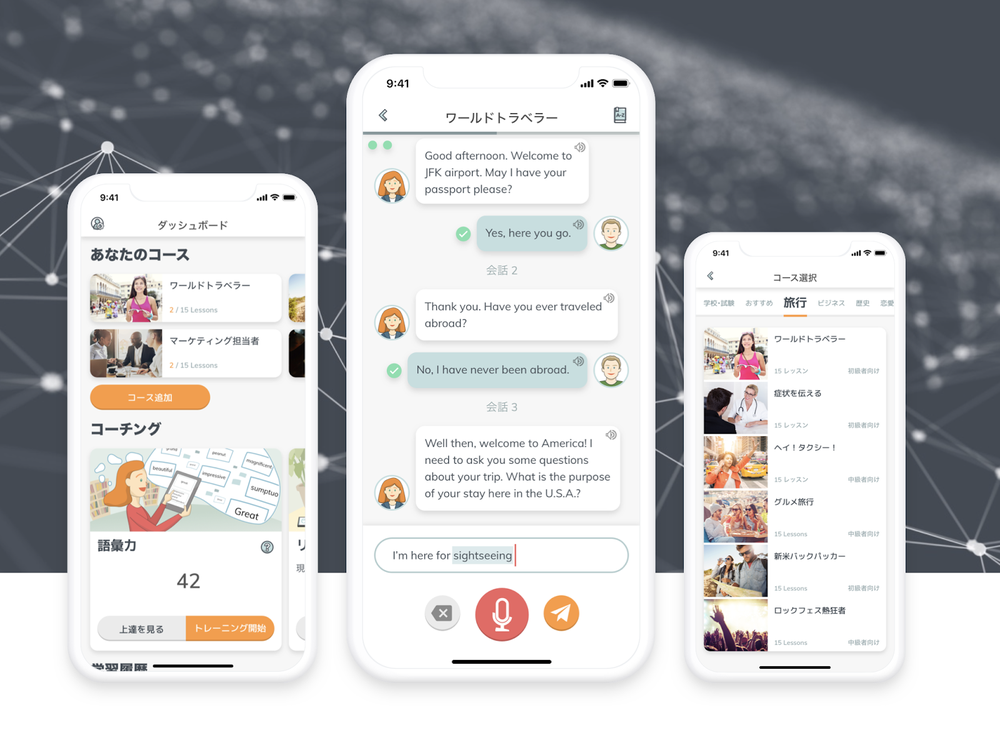 When did you realize you wanted to make an impact on the education field? 
I grew up on the outskirts of Tokyo as a science-savvy kid and became super interested in foreign culture. I ended up leaving my high school to study in the United Kingdom. I did well academically back home, so it was quite a shock how my English fell short of being comprehensible at all abroad. It turns out that I wasn't alone; in Japan, very few people reach conversational level at the end of secondary or university curriculum.
I feel that this is the result of an outdated methodology where too much emphasis is placed on explaining the grammar and little to no attention on putting the language into use. To make matters worse,  80 percent of teachers in Japan are putting 100 hours of overtime per month. They don't have time to investigate, experiment with and transform the way they teach. When I learned this, I realized that I could help by creating a new technology to ease the burden on teachers, and make learning English more engaging for students.  
Who are your customers? How is your company positively affecting them?  
We do business directly with education institutions and local education councils. With our TerraTalk app, students can engage in role-playing style conversation lessons with their mobile devices. This enables teachers to ensure their students get enough speaking time, which is difficult to achieve with conventional classroom methodologies.
We are seeing students teach each other on how to tackle the exercises, sometimes creating their own competition out of it. In some ways, the technology we are bringing is humanizing classrooms, as it frees teachers from the standard lecture format.
How did you use Google products to make TerraTalk? 
BigQuery has helped us crunch massive user data to discover how people are using our app. Google Analytics is our go-to tool for marketing and search engine analysis. We use the TensorFlow family of machine learning tools and other numerous open source projects maintained by Google. We also use G Suite as a primary business tool, because of its reliability, security and ease of use.
Why did you choose to participate in Google Launchpad?
Google is a leading company in machine learning and cloud technology applications, which we heavily rely on. The prospect of receiving support in these areas was extremely appealing, especially when you are running a startup and saving time is everything.
What was the most memorable moment from Launchpad? 
We attended Launchpad Tokyo, which had seven startups in total. In a session called Founders Circle, founders from the startups got together and shared their biggest failures to date in a fireside-chat style. It was the moment where we became a true community, and many of us are still in touch after the program.
What advice do you have for future entrepreneurs? 
Don't quit. Find a business or market where you have a natural advantage over other people. Whether your competition is other startups or established companies, it is the people you work with who make the difference.
from TerraTalk is changing how Japan's students learn English via Google voice for business